Today's B2B marketers face increasing challenges and opportunities. At the end of the day, though, it all comes down to just one key factor: quality lead generation. Traditional marketing objectives include brand awareness, customer loyalty, increased market share, talent recruitment and the introduction of new products and services. But without leads, and the resulting sales, businesses simply can't exist. While lead generation is hardly a new concept, recent studies show that 77 percent of marketers are focused on improving the quality of leads and nearly half have their sights set on improving the number of leads their efforts attract.
Available marketing channels and tactics are on the increase. This means companies have many ways to connect with prospective buyers, collect their personal data and convert them into customers. Due to the complicated and often long buying cycle of B2B customers, lead generation is even more important in locating qualified prospects who demonstrate an interest in your organization. Rather than using one method, savvy marketers understand lead generation comes from a strategic, consistent combination of interactions and initiatives.
Email Outreach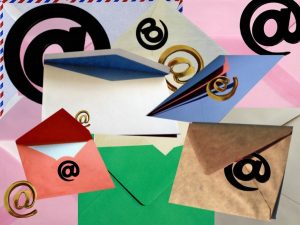 Marketers agree that email is the most popular tool for lead generation and 81 percent cite it as their most effective program. Whether you use marketing automation software, individual emails, or a combination of both, consider the following tips:
Include a call to action. Limit yourself to one action you want the prospect to take and make it clear.
Be concise. Get to the point quickly. Let the reader know right away why they should take the time to open your message.
Personalize. In a sea of spam, stand out by personalizing your email with the prospect's name and specific information about the organization.
Write for humans. Don't create emails that sell your product. Speak to your target audience's pain points and communicate what's in it for them.
Let people unsubscribe. An opt-out button is more than the law, it's a clear indication that you may be targeting the wrong prospect. View your unsubscribe list as an opportunity to delve deeper into the organization and find the right person to talk with.
Content Marketing
A major driver of SEO is high-quality content. Boost inbound marketing and drive visitors to your website by consistently producing and posting varied types of content marketing. These may include blogs, white papers, case studies, newsletters and customer success stories. But fabulous customer-centric content isn't enough. To capture information about your visitors and convert them into qualified leads, include sign-ups for newsletters and blogs. Consider requiring a name and email address for more comprehensive information such as white papers and case studies.
Face Time
In an increasingly technology-driven communication marketplace, the impact of human interaction in lead generation and nurturing cannot be overstated. While many tech-savvy professionals have embraced digital marketing, many are neglecting the critical component of personal interaction. Meeting, greeting and speaking with prospects are crucial for building relations that result in long-term customers. To do this, join networking groups, participate in trade shows, attend industry events and make regular and personalized phone calls to qualified leads and existing customers.
Beyond Lead Generation
The most significant and difficult obstacle for marketers to overcome when it comes to managing leads is the lack of a well-defined follow up process. If salespeople don't know how and when to contact prospects and customers, understand what each step is in the sales funnel and have access to an ongoing campaign to build awareness and establish the company's expertise, the leads will not be fruitful.
Lead generation will continue to drive new business in 2018 and beyond. Yet, it's important to remember that lead generation is just one piece of the puzzle. To accelerate growth, increase marketplace visibility and support enterprise goals, organizations need to cast a wider net with marketing objectives and tactics. A comprehensive marketing program includes an integrated approach that focuses on thought leadership, brand awareness, promotion of products and services, talent recruitment and, yes, lead generation.