Corporate communications that include the broad spectrum of a company's messaging create a positive image and competitive edge in the marketplace. These vital initiatives are the driving force that engage, inform, and educate employees, customers, prospects, suppliers, strategic alliance partners and the media. Although the function of consistent corporate communications can make or break the success of the organization, it rarely gets the attention and support it deserves.
Consistent Corporate Communications Questions
To help guide the development and production of corporate communications content, consider these key questions:
1. What is the purpose of the project? Beyond engaging, informing and educating, do you want to foster imagination and innovation, influence and persuade, issue an invitation or express meaningful thoughts or feelings?
2. Who is/are the intended audience(s)? Consider their profile, preferences, interests, education, roles and other characteristics.
3. What is the ideal medium (written, oral, video)? Within each of these channels, there are multiple variables to consider.
4. What types of projects make up the corporate communications spectrum? These generally fall into two categories:
Written
• Bylined articles
• White papers
• Case studies
• Blogs
• Books and e-books
• Press releases
• Newsletters
• Email campaigns
• Direct mail
• Advertising
• Brochures
• Presentations
• Website content
•  Proposals
• Signage
Oral/Spoken
• Live or recorded presentations to internal and external audiences
• Videos
• One-on-one meetings
• Special events
• Media interviews
5. What distribution channels are most appropriate? This could involve a combination including traditional, digital, social media and other channels.
"The goal is to provide inspiring information that moves people to action." ~Guy Kawasaki
Strategic Approach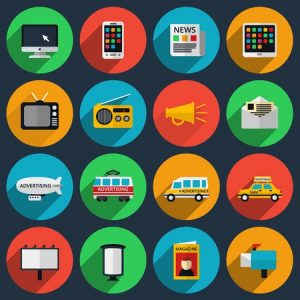 Increasingly, development of consistent corporate communications content falls to the marketing department. Yet, there are many situations where other departments such as sales, product development, finance and C-level executives may provide input. That's why it is essential to have a strategic approach to corporate communications including a plan, schedule, budget and a process. When companies undervalue the importance of corporate communications, it can cost them dearly.