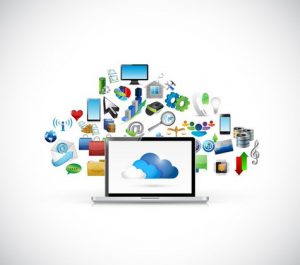 The purpose of a corporate press (or media) kit always has been to attract the interest of journalists, other media personnel, potential investors, and conference and meeting planners. Whether the goal is to book a speaking engagement, shed light on a newsworthy topic, or announce a new product or service, acquisition or merger, or a new patent, well-crafted press kits deliver important messages in a timely, professional and compelling manner.
Once in the form of pocketed folders and inserts, press kits contained information that often was outdated the moment they were published. Today, savvy companies compile the components of press kits digitally, allowing for greater flexibility, updates and customization of content. While some companies still mail press kits to interested parties, most feature their press kit on the company's website for easy downloading, or they have them available for electronic distribution upon request.
Components of Powerful Press Kits
Effective press kits (both print and online) are ones that are visually engaging and catch the readers' interest immediately, especially through the use of audio or video. Of course, content must be well-written too. As you create your company's press kit or want to evaluate an existing one, think about the use of these standard components: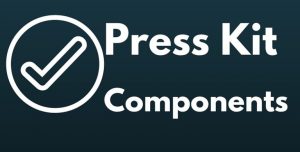 A personalized letter of introduction (if the press kit is being mailed or emailed). This letter should include the purpose of the press kit. It may include a table of contents if the press kit contains a number of pieces.
An overview and history of the company with a timeline of accomplishments and milestones.
Biographies and photos of the company's founder(s) and senior executives.
Product or service information with illustrations when appropriate.
Company brochures, annual reports or other collateral.
Recent media coverage, including press releases and article reprints. To include clips of television and radio coverage or other videos, provide links, a DVD or flash drive.
List of topics executives are equipped to address at conferences, during interviews and at other public events. Additionally, including pre-selected quotes can add interest and are considered a valuable resource for the media.
High-resolution logos or other artwork available via an online link or DVD or flash drive.
Contact information for the individual who handles media requests or is considered the designated press contact.
Financial statements and investor-related news, when relevant.
Sample products, if applicable.
Time to Go Digital
While this is an extensive list, not all items belong in every press kit. Pick and choose wisely so you don't inundate or overwhelm the reader with irrelevant content. For help creating or updating your press kit, please contact Trade Press Services at 805 496-8850 or email gerri@tradepressservices.com.