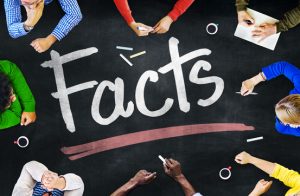 Building long-lasting business relationships with customers and prospects is essential for growth. Part of this process includes getting to know and understand your target audiences' needs and challenges. It's also important for customers and prospects to know your company. For example:  Who are you? What do you believe in? Why should they do business with you?
To answer these questions, it's helpful to create a few "fast facts" or credentials. Display these prominently on your website, in presentation materials and in other forms of communications with customers and prospects. While you don't want to do too much "breast-beating," here are some suggestions for calling attention to your accomplishments and corporate distinction.
Business Fast Facts
1. Length of time in business. If you've been in business for more than 20 years, it shows that you have been able to weather challenging economic cycles. As well, you are able to adapt and remain relevant in a changing world. If your company is relatively new, highlight the experience of the senior leadership.
2. Number of customers served. While the number of customers served changes frequently, sometimes it's important for prospects to see that you've helped more than 100, 500, or 1,000 companies. If you don't have the numbers, but your customer list is impressive, add the logos of companies with which you've worked. In addition, you can indicate the types of industries you've served.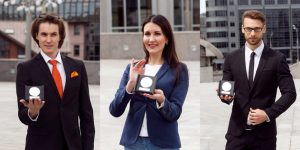 3. Awards and other recognition. Companies win awards for civic or business accomplishments. Publicizing those events builds trust, creates a positive image and makes your company an attractive choice for partnerships. Similarly, if you hold patents or offer other proprietary advantages, they may be worth noting.
4. Publicity and thought-leadership. Senior leaders often are frequent speakers at industry events. Also, they may be book authors or contributors to key business publications. Mention these in your "fast facts" section.
5. Corporate distinction. Clearly identifying your unique positioning helps prospects make a positive decision about the benefits of doing business with your company. Your unique positioning can include product offerings, service or price guarantees, the ease and convenience of doing business or demonstrated corporate values.
Build Your Brand
Incorporating fact facts into your communications plan builds your brand and highlights noteworthy information in a clear, concise way. To discuss how to use this tool to your advantage or for additional information on marketing-content development services, please call Trade Press Services at 805 496-8850 or send an email to gerri@tradepressservices.com.