There are three essentials for being a good writer. They are:
Talent and skill
Perseverance and determination, and
Realistic expectations minus the ego.
While many individuals who author books, newsletters, articles, white papers and other forms of communication have the subject-matter expertise to produce content, they may not have the other attributes. As a result, the end product doesn't result in the quality the author seeks.
Talent and Skill
When it comes to creating business content, it takes a specialized aptitude. Just like not everyone is meant to be a leader or manager, not everyone is cut out to be a good writer. Sound writing takes not only an understanding of the subject matter but also requires the ability to organize one's thoughts and build a case for the topic at hand. Necessary skills include:
Knowing how to articulate a point of view
Developing paragraphs
Producing easy-to-read content with good grammar
Using words to paint a mental image
Proofreading.
Perseverance and Determination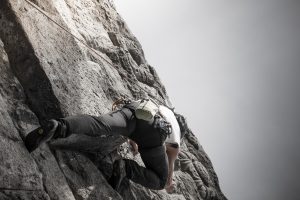 Writing is not easy and does not come naturally to most people. For even the most skilled writers, it takes practice and discipline. The content-creation process has many layers, including concept development, research, outlines, first drafts, edits and continual fine-tuning. If writers do not have the fortitude, resolve and willpower to persevere, they may fall into the trap of procrastination. Some people just put off writing and find themselves so stressed that they doom themselves to failure. There are others who don't know how to start and are overwhelmed from the get-go.
Realistic Expectations, Minus the Ego
Realistic expectations have to do with whether or not an author really has the time, energy and ability to complete a writing project. An article, blog or white paper might be easier to tackle than a full-length book. In 22 years in business, we've had many clients who said they wanted help writing a book. But in the end, a lack of focus and commitment slowed or halted the process. They were so busy with their businesses that they couldn't or wouldn't invest the days, weeks and months they needed to devote to writing on their own or working with a freelancer. Another unrealistic expectation is an author's vision that his or her book will become an overnight best-seller. In many cases that's naïve, whether it's due to lack of name recognition, marketing, the appeal of the topic or other variables. Last, some authors are so invested in their work product that they don't have the humility to ask for feedback and listen to the input they receive. If authors let their own egos get in the way of product improvement, they are missing a valuable opportunity.
Becoming a Writer
Whether you are drafting an email to your boss or developing the next great American novel, writing requires commitment and skill. The good news is that skills can be developed. If you commit to a procedure of continual self-improvement, you can learn to effectively communicate your thoughts. Organize your ideas, write a little every day and seek feedback from others. You might not win a Pulitzer Prize, but you will hone an essential business and communication skill that can accelerate your career.