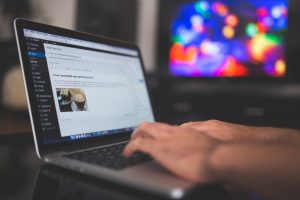 Blogging is an excellent way to provide website visitors and other readers with new, interesting, timely and compelling content that demonstrates thought leadership. Since the first blog was published in 1994, blogs have become a vital means for communicating with prospects and customers. On the positive side, blogs are easy to use and readership continues to rise. On the downside, the ease of use means anyone can be a published author, which is why it is more important than ever to differentiate your content in a sea of blogs.
Tips for Blogging Success
Blogging success involves far more than simply generating content and uploading it to the internet. A well-designed blog strategy utilized the following best practices:
Include images. Research shows that articles and blogs with images get 94 percent more views than those without. In addition to catching the audience's attention, they help readers remember the content that accompanied the image.
Create subheads. It's difficult to focus on long blocks of text, especially online. Subheads are helpful in guiding the reader through the copy while emphasizing critical points. They are also a critical component of SEO ranking.
Provide links to internal resources. Once you have a reader on your website, you want them to visit multiple pages. Therefore, include links to other blogs, news items and articles throughout the site. This keeps the reader interested and moving throughout your website.
Add links to external resources. External links connect your blog with any domain other than your site. This could include research studies, articles and other blog posts. When citing a statistic, be sure to link to the site or document that supports it. Not only does it establish credibility, it can boost SEO by connecting your site with another resource in the search engines.
Tap into keywords. Google altered its algorithm to filter out websites intentionally stuffed with keywords. However, it is possible to boost site traffic by incorporating keywords that your audience may be searching for. Include keywords in blog titles and in the first sentence of every blog. Additionally, it's a good idea to focus on just one or two keywords per post.
Use WordPress plugins to maximize SEO. Plugins are apps that are easy to use and help maximize the effectiveness of each blog entry. Plugins are also available to block spam comments, track traffic and share content across social media platforms. Our favorite plugin is Yoast, which helps optimize content on every website page, including blogs.
Integrate blogs with the main website for ease of use and maximum SEO. A blog hosted separately from the main website makes it difficult for readers to move seamlessly through your content. Visitors to your website may never find your blog if it is hosted elsewhere. Additionally, non-integrated blogs limit Google's ability to "read" content for SEO rankings.
Share and promote on social media. Blogs are great when someone reads them regularly. But to attract new readers, it's important to share blogs across social media platforms such as Twitter, LinkedIn, Facebook, etc. In addition to enhancing visibility and readership, it increases the likelihood that someone will share a post to a new audience.
Stick with a Blogging Success Plan
Blogging is more than a passing trend. It is a vital component to any strategic marketing plan. Blogging is a race that can't be stopped once it is started. When you begin posting, readers become accustomed to how much you publish and the timing of your posts. Stick to a schedule, create customer-centric content and monitor your blogging results.