While traditional publishing has changed dramatically over the years, trade magazines (digital and print) are still a powerful medium for companies that want to demonstrate thought leadership and create a competitive edge in the marketplace.
Here's why. First, unlike consumer and general business magazines, trade magazines have smaller staffs. Therefore, they are always looking for solid content. That means editorial submissions generally are welcome and don't come with the requirement or expectation to purchase paid advertising. In addition, trade magazines use a variety of formats that offer flexibility to contributing authors. These include:
Full-length features
Opinion columns
Product announcements
Case studies
Longer in-depth articles
Finally, most trade magazines don't require content that is heavily researched and footnoted. Content tends to be practical, informal and action- oriented.
Thought Leadership Questions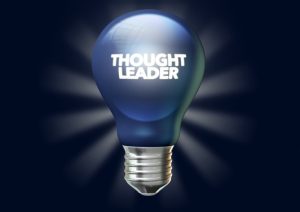 To get you thinking about potential topics that you can develop into articles, schedule a brainstorming session with your sales, marketing, customer-service and management teams. Try asking these questions. The answers will lead to a variety of interesting, compelling, timely topics for future industry-relevant, thought-leadership articles.
1. What keeps our prospects and customers up at night?
2. What are the greatest company successes or accomplishments? Which ones will be of interest to the readers of the publications we are targeting?
3. What are at least three trends in our marketplace that make the demand for our products/services important in the current business environment?
4. What is our unique selling proposition (USP) or competitive edge in the marketplace? How can we use this positioning as a compelling topic for an article?
5. How can the use of our products/services impact a company's performance, productivity or profitability?
6. Where is the marketplace/industry we serve going to be five years from now?
7. What innovative or controversial opinions can we share with our audiences?
"Thought Leadership is simply about becoming an authority on relevant topics by delivering the answers to the biggest questions on the minds of your target audience." – Michael Brenner
Gain a Competitive Edge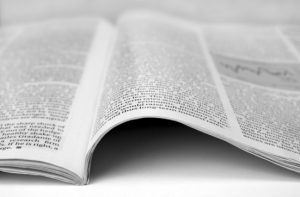 Remember, while trade magazines may not have the circulation of the Wall Street Journal or Fortune Magazine, they are widely read by decision-makers working in the field. Staying abreast of the news in their industry's trade journals enables top executives to make better decisions, think strategically and identify the need for future purchases of goods or services.
If you are not a writer or if your internal resources are on overload and you'd like to increase visibility and name recognition with your target audiences, contact Trade Press Services at (805) 496-8850 or e-mail gerri@tradepressservices.com to see how we can help you become a regularly published author.