Yes, publishing has changed dramatically in the last 20 years. Getting editorial coverage in the magazines read by your prospects and customers is still an effective (and necessary) way to support your business development efforts. This marketing channel also increases visibility in the marketplace, positions your company as an industry leader and helps your company maintain a competitive edge.
So what's the best way to go about it?  We've written and published thousands of articles for clients. Here's a surefire way to accomplish the goal.
PR success steps for editorial coverage
1. Do your homework. Research the print and online publications that reach your target audiences. If you are not sure, ask prospects and customers what they read. Study the publication including the content, writing style and profile of the readers. Find out what topics were covered in recent months. Download or request a media kit. Check to see if there is an editorial calendar.
2. Brainstorm story ideas to present to editors. Ask your thought leaders to participate in a creative session to identify potential topics of interest and relevance. Look for topics that will help readers solve problems, enhance performance, gain new knowledge. Sometimes controversial opinions and trends in industry topics will work well too.
3. Put story ideas into a presentable format. Develop a working title and a one-paragraph description of the main points covered in an article. Also, develop a short list of questions the article will answer to present to editors. We recommend providing three to five ideas so that editors have a choice. This approach is better than submitting a completed article because it saves everyone time and effort.
4. Follow up with editors to generate an editorial placement or commitment. Just because an editor doesn't respond immediately doesn't mean the editor isn't interested. Like the rest of us, editors are busy. Send a follow-up email or call to see if the editor has reviewed your story ideas and made a selection. If so, get the details: word count, editorial due date, target publication date, editorial guidelines, and other details about the editor's needs, preferences and expectations. 
5. Deliver exceptional content, on time, every time. If you invest the time in creating editorial opportunities, the next step is to invest in content development. There are bright, experienced subject-matter experts who simply aren't good writers. Whether you use internal or external resources to write the content, here are some tips that will help produce copy that resonates with readers:
Start with an outline.
Do your homework.
Conduct research and interviews.
Create an engaging article title.
Develop your thoughts in every paragraph and make sure the content flows and is logical.
Keep sentences short.
Write in the active tense.
Answer the question, "So what?" after every section.
Make sure to include a call to action.
Getting the editorial coverage you seek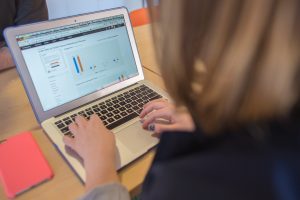 If you follow this process, you will be successful in creating editorial opportunities that helps you increase visibility, credibility and name recognition in your marketplace. Contact us at (805) 496-8850 to help you increase your editorial coverage.