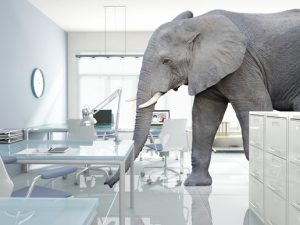 When it comes to marketing initiatives, getting the biggest "bang for the buck" is essential. Accordingly, defining and analyzing the success of everything from tradeshow participation to social media campaigns is critical. At the same time, some marketers wonder at what point return on investment (ROI) became the holy grail of measuring success. Other business expenditures such as rent, additional administrative support staff, office supplies and workplace facelifts have no impact on productivity or revenue. Yet they don't face the same scrutiny.
Making matters worse, assessing ROI on marketing projects is fraught with inherent challenges. For instance, it's difficult to measure the value of brand awareness. Likewise, a multidimensional marketing campaign's impact may be cumulative, making it hard to measure the effect of a single ad or initiative. Equally challenging is keeping up with the sheer volume of data that needs to be analyzed and acted upon with the influx of new marketing platforms.
Forward thinking companies, however, recognize the fact that the true measure of ROI is more than a numbers game. Yet, too often, like the elephant in the room, this concept is overlooked. Business analytics are important and advanced technology makes operations easier than ever before. Yet, the intangible value that comes from connecting with customers is far from out of style. 
ROI: Better Marketing Decisions
Like it or not, marketing is about more than just sales according to Jennifer Bondurant, director of marketing and strategic communications at Westminster College, in Fulton, Missouri. "Beyond the sales results, the marketing department needs to make sure that a company's brand matches how the company is engaging with the customer and the reputation it is leaving behind," said Bondurant. Though ROI is an essential consideration when it comes to making marketing choices, that doesn't mean it should stand alone. Companies that engage in the following best practices will increase the effectiveness and impact of their marketing programs:
Work to create an environment that encourages marketing-sales alignment.
Research what mediums and frequency work best with the company and within the industry. Then develop compelling messages to appeal to the target audience.
Strive to increase marketplace visibility through published articles, white papers, consistent blogs and other forms of marketing communications that address topics of interest to customers and prospects.
Stay in touch through personal connections, such as telephone calls, notes and emails, with current and potential customers and in-person visits
Keep in mind, measuring initiatives is rarely accomplished with a cookie cutter approach. No two campaigns are going to have the same planning footprint.
The fact is numbers do not tell the whole story. The human side of marketing is an equally essential factor that often is overlooked. Companies need to stay in touch with prospects and customers if they want to maintain a competitive edge, generate market leader status and support their sales teams. Defining frequency and medium and then focusing on creating the right messages that resonate with prospects and customers is the real key to successful marketing. In other words, think beyond ROI… and get the elephant out of the room.