Anyone following the 2016 U.S. presidential race (on either side of the aisle) has to be shaking their heads. The rhetoric has turned to personal attacks, mudslinging, inconsistent messaging, unreliable facts, and a host of other types of shameful behavior. It's no wonder the candidates are having trouble getting enough votes to win a majority and their party's nomination.
So why are these campaigns fledgling? Savvy marketers know. They understand how buying decisions are made and therefore have a competitive advantage over those who don't. The first two decisions in every sale are about the individual salesperson and the company he/she represents. Simply put, people do business with individuals and companies they like and trust. The same is true for political candidates and campaigns. Voters support the candidates who have demonstrated they are trustworthy and knowledgeable about the issues that matter. Voters want to see a meaningful distinction between the parties and their candidates. They want to support a candidate who has earned a solid reputation, who listens and has a strong value proposition. This is the same for consumers and the businesses they choose to support.
Unfortunately, the politicians in the 2016 campaign have not been successful in executing critical branding work up-front. As a result, they continue to waste valuable resources (time, money and personnel) and are not generating the results they need to win.
Savvy Marketers' Best Practices
So how can politicians enhance their political campaigns? The answers can be found in the best practices known and used by savvy marketers. Here's how:
1. Clearly identify mission, vision and values. When political leaders communicate this information, it produces the foundation from which everything else follows. Politicians, like corporate leaders and their companies, need to be evaluated based on how consistent their brand image is in the marketplace.
 2. Identify the right target audiences. Politicians, like marketers, have to know who their best prospects and customers are. Whether through existing data analytics, research or the media, it's important to understand who potential voters (buyers) are and what they want and need.
3. Create well thought-out messaging. Focus on the challenges constituents are experiencing. Provide ideas, policies,
proposals and platforms aimed at voters' (audiences') interests. Build ads, mailers, telemarketing campaigns, speeches and other messages that are interesting, compelling and persuasive.
4. Use a variety of mediums. While most candidates utilize multiple mediums such as television, radio, print and digital advertising, direct mail, social media, websites and other outreach vehicles, they might not be using the most effective mix possible. Determine what voters (prospects and customers) read, listen to or watch, and then make the appropriate decisions to capitalize on the greatest number of opportunities.
5. Engage in repetition and consistency. One ad isn't a campaign. Nor is one primary. Voters need to be exposed to the same messages multiple times in order to pique their interest and curiosity and earn their buy-in. That's the essence of a campaign. It is not a one-time effort.
6. Include a call to action. Make it clear and easy to take the next step. Many candidates ask for donations or volunteers. In essence, this is no different from a free trial offer, a money-back guarantee or other incentive for taking action.
Don't Lose Sight of the Issues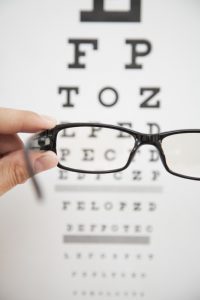 Surprisingly, political and marketing campaigns are alike in many aspects, but what makes or breaks a campaign is how it is run. The behavior in this year's campaign has caused politicians to lose sight of the real issues—winning the hearts and minds of voters. Many businesses make the same mistake in their marketing efforts as well. Alternatively, if both politicians and businesses turn their attention to proven-effective marketing strategies, they could increase engagement, financial support and bottom-line success.