Most companies engage in the marketing planning process. They set goals, identify programs and activities in which to engage, establish a budget and assign responsibilities. In the process, however, there's one key element that's often overlooked: strategy. According to the Content Marketing Institute, marketing strategy focuses on engaging an audience and driving profitable behaviors.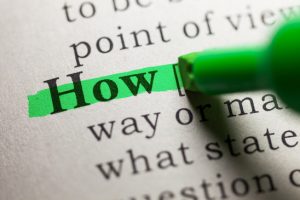 When it comes to marketing, strategy should be the foundation or cornerstone of the marketing plan. It is not the "what" but rather the "how" and the "why" of what companies plan to do. As part of the process for setting strategy, companies need to have conversations that center around brand identification, corporate distinction, defined target audiences and the best ways to achieve those goals.
As marketing communications strategists, we've discovered that most business leaders recognize the need to communicate with their customers and prospects in order to remain top-of-mind in a competitive marketplace and proactively support their business-development teams. Unfortunately, they often fail to address three critical strategic issues: frequency, messaging and medium.
Marketing Strategy: Critical Issues
Frequency: There's no magic number for how often companies should reach out to their target markets. Yet research shows that the frequency with which a company communicates with customers and prospects directly correlates with customer loyalty and advocacy.
Messaging: Most companies tend to be too self-promotional with their messaging. A better alternative is to deliver content that is solution-oriented, informational and valuable to the company's target markets.
Medium: Understanding which communication channels to use to reach your target audiences enables companies to tailor marketing initiatives to attract new business. Advertising continues as a traditional marketing medium, but other opportunities to consider include bylined articles, white papers, case studies, blogs, newsletters, press releases, email campaigns and social media. Additional means of communicating with clients and prospects are speaking engagements, press tours, and radio and TV interviews.
"The aim of marketing is to get customers to know, like and trust you." ~ Unknown
Focus and Direction
A well-defined marketing strategy provides your business with improved focus and direction. Additionally, when done well, an effective strategy is realistic, easy to understand and simple to implement. When developing a marketing communications strategy, the most important step is determining what works best for your target audience. Then provide the right message, at the right time, through the appropriate mediums.