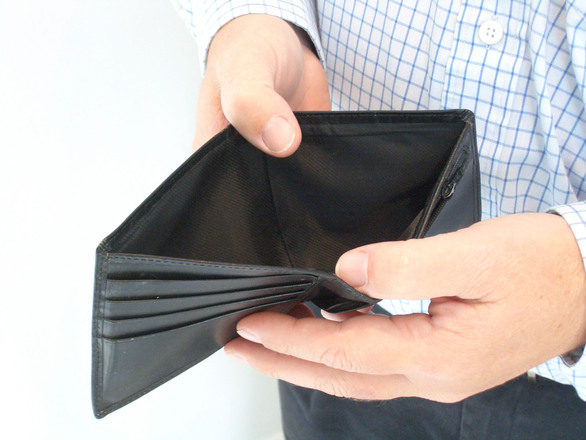 How long have companies been cutting their marketing budgets? How long have they underfunded their marketing programs or reduced the size of their marketing departments? The simple answer is: far too long. Consultants, researchers and associations have been bemoaning this fact for years, and it's no surprise. Whenever there is an economic downturn, and the resulting fear of the future, companies pull in the reigns. They tighten their belts and say "no" to almost everything related to new expenditures.
Saying No to Marketing Budgets
In a brief walk down memory lane, here's what some of the experts have said about diminishing marketing budgets:
1. 2008: Association of National Advertisers (ANA). "Marketers from a broad cross-section of categories and industries are feeling the pinch of belt-tightening with their budgets, according to a recent survey from the ANA. Over half of the 100 people surveyed (53 percent) expect their advertising budgets to be reduced in the next six months as a result of the tough economic climate, and 87 percent of those polled are already being challenged with identifying cost savings or reductions with current marketing and advertising efforts."
2. 2010: e-consultancy. In a report published by e-consultancy, more than 50 percent of companies planned to decrease their
overall marketing budgets for 2010. And the most likely channels for those reductions include print media (newspapers and magazines) and radios.
3. 2012: Bo Mattsson, CEO and founder of Cint. "With so much uncertainty clouding the global economy, budgets are justifiably tight across almost every industry. However, for a business to become, remain or increase success, it will need to have clear and concise knowledge of what its audience requires, or even demands. Without this information, the business will automatically be forced into a position where it is reacting to the environment around it and constantly playing catch-up. On the other-hand, a business with this vital information can be proactive, adapting quickly to the needs of its clients allowing it to stand-out from its competitors."
4. 2016: Entrepreneur. "Marketing is all about leverage, so spending money is important. But you need to have more gut than glut to grow a business. You need to own up to your marketing spend, and that requires "defending" every dollar to yourself before you can "defend" it to your company. You also need to think about revenue growth across the whole organization. And sometimes that means prioritizing and cutting your own spending so the company can invest cash in initiatives with the highest and most predictable ROI across the company."
Saying Yes to Marketing Budgets
There's no question that a lot of pessimism exists about investing or reinvesting in marketing, but isn't this short-sighted? What would happen if companies put an end to scrutinizing every line item and component of the marketing budget? What would it mean to the sales team if companies provided the marketing horsepower necessary to achieve increased sales goals? The reality is: it's time to get more creative when allocating marketing funds and resources to gain market share and thrive in the global economy.
Here's an idea. Why not turn the marketing budgetary process upside down and allocate funds based on successes within the sales process? For example, add resources when new leads coming into the sales funnel. These leads may come from the website, tradeshows, advertising, social media, communications and PR programs. Then provide additional dollars for every sales presentation, agreement, contract or proposal sent. Top it off with an accelerated amount for existing customers who purchase additional products and services. And of course, reward programs bringing in new customers—signed, sealed and delivered. Measure and track the successes and do more of what works and less of what doesn't.