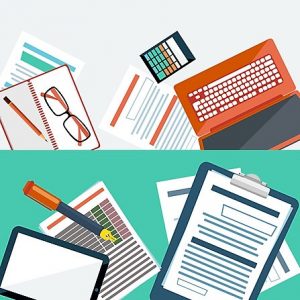 You're probably aware of the term "marketing automation." And you're probably thinking it means automating some or all the various tasks involved in marketing your brand and growing your business. That's a pretty good general description. But you may not know what's involved in implementing a marketing automation solution or whether it's something you should consider.
Doing more with less
If your sales or marketing department is like most, your team is too small, your resources and budgets are too limited and there are never enough hours in the day. Perhaps your CEO doesn't see the cost justification for your latest campaign proposal. Or your CEO is asking for proof of a substantial return on investment (ROI). Sound familiar? But what if there was a solution that could help you drive traffic, generate leads, and convert those leads into customers—all in an efficient and cost-effective process that helps you generate revenue for your company?
That's the basis of marketing automation. The nuts and bolts are in your specific automation strategy and the automation platform you choose.
Not your father's marketing automation
Marketing automation technology covers a wide scope in terms of functionality and effectiveness. In its earliest days, marketing automation most often meant sending an email in response to recipients opening emails or visiting your website. Today, that kind of automation can feel spammy to email receivers and can, in fact, hurt your brand reputation.
Today's automation technology is more involved. It uses multiple channels—not just email—to understand a prospect's challenges and buying behaviors. It analyzes content consumption, offer clicks, social media likes, page visits and other metrics to define your prospects' needs and deliver targeted messages through relevant channels.
Marketing automation platforms can integrate with your customer relationship management (CRM) software, lead management system and web analytics platform. Together these systems deliver a complete customer profile and lead-nurturing marketing solution including ROI analytics and reporting. It doesn't eliminate the need for marketing personnel, but it can help them be more efficient and effective.
Solving problems with marketing automation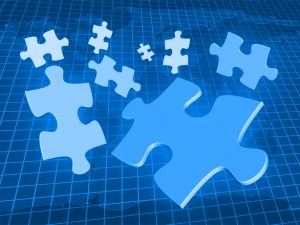 Marketing automation provides an integrated approach to generating leads, nurturing them through the sales pipeline and converting them to customers. This solves many marketing and sales team problems including:
Diminishing lead quality. In an increasingly competitive marketplace, prospects expect more than mediocre landing pages, static web content and canned marketing emails. And with so many alternative solutions available, fewer leads may be choosing your business. By integrating all your marketing systems (e.g., lead management, demographic analysis, CRM, analytics), you can better target your message to your audience.
Lack of follow-through. Once you have a hot lead, your automated system can alert salespeople so they can follow up using criteria you set.
Contributing to the sales pipeline. Marketing automation can provide insight into which marketing campaigns are working—and which aren't.
Lack of organization. Automation tools bring all your systems under one umbrella so you don't have to keep switching from one tool to another.
Distributed data. With an automated marketing platform, all CRM data—such as customer interactions—is stored in one location so relevant people can access it.
Determining why a lead leaves. With traditional marketing practices, leads may leave the funnel without you knowing why. An automated system can provide reports showing exactly where or why you lost them so you can improve your process.
Choosing an automation solution
When you're searching for an automation platform, first determine your long- and short-term goals. What do you need your system to do today and what will you want it to do in the future? Does the platform provide the necessary functionality to meet your goals? When considering a potential marketing automation system, ask yourself the following questions:
Does its email marketing functionality provide batch emailing, deliverability management, email triggering, split testing or other capabilities you desire?
Does its lead management component have an adequate marketing database with the ability to target the right leads? Does it integrate with your CRM to provide behavior tracking, demographic scoring and robust lead nurturing to help you deepen customer relationships over time?
Does it provide automatic sales alerting or event marketing?
Does it use social media for customer profiling or allow you to automate your social media marketing strategy?
Does the platform fall within your budget? Does it allow you to expand its functionality as your business grows and your needs change?
Is the solution offered as a service that allows marketers to access it via a browser and buy the service using operating budgets rather than through capital expense?
Is the program easy for every stakeholder—not just a few power users—to use? What type of training and ongoing support is provided?
There are so many things to consider when purchasing a solution, and deciding can be overwhelming. That's why it's often best to hire a consultant who specializes in marketing automation. His or her knowledge can help match your needs and expectations to the right platform for your business.
Is it the right time?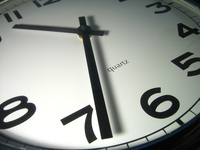 Marketing automation technology can be a great tool for enhancing your marketing efforts. It's not a panacea for all your marketing related tasks. It can help move leads through the marketing and sales funnel, but you still have to do the up-front work of getting them into the funnel. You need to work with your content providers and social media marketers to provide the right content through the proper channels to gain the right people's attention.
Would you like to learn more about how to improve your marketing strategy and whether marketing automation is a good fit for your organization? Contact us now for a free evaluation of your marketing and communications plan.