You may have heard of it, but how much do you know about influencer marketing? The phrase has been popping up more and more in the past year with headlines gracing Forbes, Entrepreneur and other national business publications. As more companies make influencer marketing a strategic priority, it's becoming more important to investigate whether this is a passing trend or a vital initiative. Let's start by asking the right questions.
What is Influencer Marketing?
While influencer marketing may be a modern-day buzzword, the concept is not new. The essential concept is: identify individuals or groups who have influence over prospective buyers and leverage their status in marketing activities. When people of influence, who already have known followings or audiences, harness their power as celebrities or thought leaders, they increase brand or product awareness. We see this with professional athletes and actors all the time through product endorsements. The newest twist is the proliferation of social media as an evolving stage and the use of thought leaders in B2B influencer marketing.
Why Does it Work?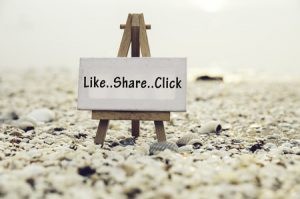 Influencer marketing has become a worthwhile initiative for many companies, while social media continues to solidify its vital role in today's communication. Due to the reach of social media, individuals can build massive and global audiences in a way that was never achievable in the past. Additionally, audiences feel increasingly attune with well-known influencers due to the ease and frequency of access with social platforms. Followers can message industry leaders directly. They also can receive updates on a daily basis straight to their inbox and be part of a like-minded community. Compared to more traditional forms of media, social platforms allow for customized and participatory content consumption.
How Do I Start?
Connecting with influencers who share your company's ideology can lead to new audience outreach. In fact, 93% of marketers state influencer marketing builds brand awareness, and 73% say it's effective for lead generation. That said, knowing where to start is usually the biggest hurdle when it comes to utilizing a new strategy in your marketing plan.
For those who have jumped in, 75% of marketers say finding the right influencer is their biggest challenge. Where should you look for influencers who are representative of your brand and who are willing to support it? Rather than trying to reach for the big fish immediately, start small. Influencers don't have to be huge names with millions of followers. They can be past or current clients, related companies or even employees. Each has an audience of a different type and outreach, and all can benefit your marketing strategy differently.
Once identified, how do you incorporate influencers into your strategy? After determining the "match" is a good one, consider these tactics to build brand awareness:
Have your influencer use and publically review your product or service, either as an expert or a consumer.
Share ideas, tips, facts and stories on social media.
Spotlight content and expertise through guest blogging or contributed content.
Schedule special events or social networking between influencers and your company.
Influencer Marketing: Trust is Essential
While platforms and channels for marketing change constantly, the fundamentals remain the same. One of those fundamentals is to trust and listen to the people you respect. Influencer marketing provides an authentic focus on your target audience by building upon an established and meaningful relationship between the influencer and the audience. When trying to build and maintain a brand, trust is essential. Influencer marketing is a great way to harness that trust and direct it toward your brand. In the same way we listen to our friends, when influencers genuinely believe in products or services, their audiences will listen too.