In an ever growing digital marketplace, the most successful companies understand the importance of effectively connecting with their customers through a variety of digital channels. In fact, in a survey of leading B2B businesses, the average customer progresses nearly 60 percent of the way through the purchase decision-making process before engaging directly with a sales representative. This underscores the need for B2B companies to enhance their digital presence and messaging.
We all know that market conditions can change at the drop of a hat. Here are some survey results from a post published by Access Development on February 24, 2015 that can have significant implications for businesses and their digital presence.
Increasing your digital presence
1. 38% of marketers say their biggest 2015 challenge is improving customer acquisition and retention (TeraData).
2. 62% of millennials feel that online content drives their loyalty to a brand (NewsCred)
3. 76% of American shoppers view customer service as a "true test" of how much a brand values them (Aspect Software).
4. 93% of business leaders worldwide said technology had changed customer expectations in the past five to 10 years (EMC).
5. 80% of customers who shared their disappointment with a company on social media indicated that amends were made (Strativity).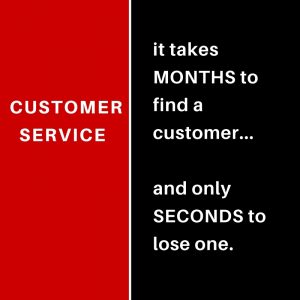 6. Frequency of interaction builds loyalty and advocacy: 87% daily, 64% weekly, 49% monthly and 33% few times/year (Strativity).
7. Top-three customer frustrations: failure to quickly resolve an issue, lengthy hold times and interacting with representatives who cannot provide a solution (Accenture).
8. Primary driver of repeat business according to U.S. small business owners: established relationships with customer base (57%) and loyalty programs (10%) (Braun Research).
9. Engaged consumers buy 90% more frequently, spend 60% more per transaction and are five times more likely to indicate it is the only brand they would purchase in the future. All of these factors lead to engaged customers delivering three times the value to the brand over the course of a year (Rosetta).
 "Innovation needs to be part of your culture. Consumers are transforming faster than we are, and if we dont catch up, we're in trouble." – Ian Schafer
It's time to take action
While these numbers are interesting, what's more important is what you do with the information. It's time to increase your company's digital presence. How can you use these insights to improve productivity, performance and profits?