Google Alerts is one of Google's hidden treasures. A free tool, it helps you track trends, interesting topics or anything new that appears on the web. The service detects content on the web and automatically sends users email notifications when it finds new results that match preferences. Yet many marketers have missed the memo about how to best leverage this powerful tool.
Using Google Alerts in Your Marketing Strategy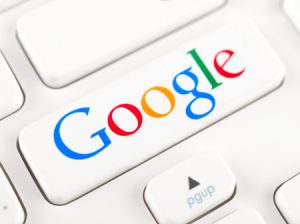 Google Alerts helps marketers track mentions of their own company in the online media. Additionally, Google Alerts provides ideas for content marketing, industry research, customer insight and updates on competitors. Here are some ways to use the tool:
Company Mentions: While Google Alerts isn't as comprehensive as paid search services such as Cision or BurrellesLuce, it's a great way to find out who is talking about you on the web and what they are saying. It's easy to track specific media campaigns. It's also easy to stay on top of reviews, shared content and other coverage.
Content Ideas: Looking for ideas for blog topics? See what the industry is talking about on forums, blogs, news sites and certain social media channels. Search for specific terms, thought leaders or industry events to break through writer's block.
Competitive Insights: Enter the names of your top competitors to track marketing initiatives, new product or service introductions or general commentary. This will help you keep tabs on what they are doing (or not doing) online and develop an informed picture about their possible next steps.
Trends and Opportunities: Keeping an eye on industry trends can help you identify opportunities that may lead to new or enhanced products and services. Additionally, you'll likely discover new information that could be shared with clients and prospects, creating an invaluable touchpoint.
Monitor Plagiarism: Marketers spend a lot of time and resources creating content. Google Alerts can help you make sure your work is protected. Set up an alert for an excerpt from a blog, article or white paper and put in in quotation marks to find out if someone if using your content without permission.
Clients and Key Prospects: Do you need an excuse to touch base with a current client or a key prospect? Enter company names from your database and Google Alerts will notify you about new product launches, awards, speaking engagements or other news. Then use that information to send congratulations or pass along information your clients and prospects may not have seen.
How to Set Up a Google Alert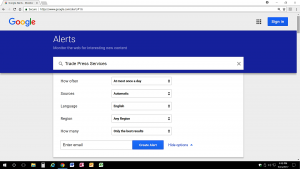 Navigate to the Google Alerts page. Select your topic by choosing any number of keywords and phrases. Then set the frequency of notifications (daily, weekly or as topics appear) and the email address where alerts are sent. Once your account is verified, it begins to work immediately. If you've selected keywords that are popular, expect to receive a lot of information. If your topic is more specific, the opposite will likely be true. After a couple of weeks, you may want to tweak your settings to generate more or less information.
With millions of pieces of content added to the web every day, it's impossible to monitor everything. Fortunately, Google Alerts provides a free, simple and powerful marketing-intelligence tool that helps marketers stay ahead of the competition. The insights it delivers can help marketers listen to their audience, detect market fluctuations and adjust strategies accordingly. For the best results, be very specific when defining search terms and combine the tool with other search and tracking methods.