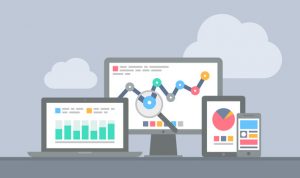 In 2014, digital marketing analyst Laura McLellan wrote about five predictions for 2016… yes, 2016 and not 2015. While the trends she identified applied to large companies (based on Gartner research), there are lessons for small and medium-sized business as well.
Digital Marketing Predictions
1. Customer experience will be the battleground marketers are fighting over. Remember, the little difference makes all the difference. A small shift in the 4Ps of marketing— products, price, place and promotion—can deliver a uniqueness in the marketplace. Additionally, when corporate leaders are clear about their vision, mission and values and communicate that information throughout the organization, employees are more likely to get on board and work to create a customer experience that exceeds expectations.
2. How marketers use customer data will determine their level of success. We've read a lot about data analytics and the big budgets usually associated with it. However, there are a variety of tools that small companies can use to make better decisions. These include: IBM's Watson Analytics, Google Analytics, InsightSquared, Canopy Labs and Qualtrics. The key here is to make sense of the data you already have and make sure it translates into action, especially with digital marketing.
3. Digital commerce will be inextricably linked with marketing. Even if e-commerce isn't part of your sales program, forward-thinking companies are increasing their digital experience and marketing efforts. More companies are creating mobile apps and producing more audio and video content. Also, they are upgrading and refreshing their websites to make them more current, interactive and customer-centric.
4. Marketing will set the strategy for not just marketing technology but for all customer-facing technology. While technologically-savvy companies have a competitive advantage, it's the overall strategy that marketing sets that sets apart winners from losers. Too many companies operate reactively, without a written marketing plan that defines goals, strategies, tactics, defined responsibilities, a budget and a schedule. The plan doesn't have to be perfect, but it does have to be in writing so that everyone knows what the targets are.
5. Marketing innovation will come out of the closet. The change here for small companies is the role marketing plays in new product development and/or enhancements to existing products and services. Marketing innovation flourishes when there's an environment that fosters change and doesn't punish failure. One good way to encourage digital marketing innovation is have an open-door policy and a method of vetting new ideas.
 Crystal Ball Predictions
We don't need a crystal ball to know that technology will continue to transform the way marketers connect with their target markets. Yet digital marketing technology continues to change at a pace faster than most companies can maintain. One trend that never goes out of fashion is quality content. In an increasingly digital marketplace, meaningful content helps businesses connect with their target audiences in a personal, valuable and memorable way.