Sometimes we forget why we're in business. The short answer is to be of service to our customers, especially in our customer communications. In order to deliver on that commitment, it's important to look at the way we communicate in writing (including social media), on the phone and in person. For example, how many times do you call a service provider, only to get stuck in their maze of voicemail options? Or what about calling a vendor with a suggestion, comment or problem and their first response is "We can't do that—it goes against company policy."
Customer Communications Checklist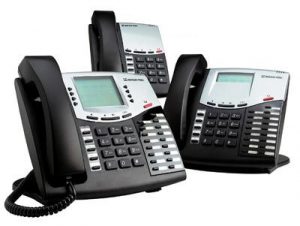 When it comes to customer communications, use this checklist to assess your company's performance.
First point of contact. Is your first point of contact a live person or automated system? If an individual, is he or she well-trained? Does he or she know how to assess callers' needs and refer them to the appropriate individual? If the first point of contact is an automated system, is the list of options too long, inadequate or confusing? Is there an option to opt out of the maze and speak to a real person? While companies might think they are saving money with automated phone answering systems, this is not always the case. It could actually cost the company business in terms of lost sales opportunities and unhappy customers.
Phone communications. If a caller is transferred to an individual for help, is the recipient of the call knowledgeable? Does he or she communicate professionally and demonstrate a desire to be of service. Does he or she ask the right questions, collect information, listen, verify and offer solutions? Is he or she willing to be creative, collaborative and innovative in order provide customers or others with what they need?
Written communications. If a communication comes in the form of email, direct mail, social media or other written formats, is it targeted to the right person? Is it relevant? Does it engage and provide value? Does it address the recipients' interests and needs? Is it error-free and professionally written?
In person communications. If the communication is in person, do your representatives exemplify professionalism? Do they have good people skills (making eye contact, smiling, listening, making others feel important)? Are they well-prepared? Is their goal to be of service? Do they look for ways to partner with others? Do they take the appropriate next steps and do what they say they're going to do?
Solving Customer Problems
In the end, giving customers what they want is about going the extra step and doing what it takes to say "yes." Customers, prospects and other stakeholders want to be heard and want you to know that your company cares and values their business. Anticipate their needs and solve their problems, even if it is an "outside the policy" request. Sometimes the little things in customer communications can make all the difference in creating and maintaining positive relationships that result in long-term bonds with the people who matter most.