In an age of digital media, press releases are an often-overlooked marketing channel. Before the explosion of the internet and the availability of information 24/7, companies used press releases to announce every type of event imaginable, including:
Broadcasting new hires
Announcing new office locations
Promoting new products
Communicating company successes
Providing key investor data.
This approach resulted in an overabundance of information, not all of it newsworthy. Today, marketers need to embrace new and different ways of getting the attention of editors, journalists and other members of the media. But before hitting send on a press release, ask yourself two essential questions: "Is this timely?" and "Does it matter?"
What Creates Value?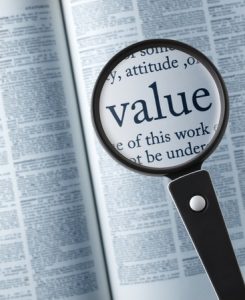 Communicating the right message, at the right time to the right audience creates value. For example, if a company is sponsoring a special event, then a press release (in addition to other marketing initiatives) could be one of the most effective tools available for announcing and promoting the occasion. Similarly, if the company has some type of limited-time offer or groundbreaking information to share, a press release has merit. On the other hand, an announcement of personnel changes might not have value unless there is a mandate for a new direction.
The right time is defined by an impending event or sense of urgency. If the press release is distributed too early or too late, its value will decrease.
Distribution to the right audience is important, too. If the company's products or services have widespread appeal, a national newswire service represents the best choice. If a company has a smaller, well-defined target audience that is limited by geography, job title or industry, a customized distribution will produce greater value.
Seven Tips for Creating a Powerful Press Release
For companies that write and distribute press releases, grab the attention of the media by creating powerful content. Here are seven tips to enhance your content:
Answer the questions "who, what, when, where, why and how."
Insert quotes from key executives.
Cite research results wherever possible.
Write in the active tense and proof content carefully.
Include links and high-quality captioned photos.
Make sure contact information is prominently displayed.
Answer the question, "what will it do for me?"
Test, Refine, Measure
Most marketers use a variety of formats and channels to reach their target audiences. Some believe the increase of social media outlets and the importance of SEO may reduce the need for press releases. Yet, when marketers produce press releases in conjunction with email campaigns, direct mail, blogs and other forms of communications, they continue to see positive results. In the end, it's all about testing, refining and measuring. Discover what works and what doesn't. Then fine-tune and continue to do more of what generates the outcomes you need.