,
Email continues to thrive as a powerful marketing strategy thanks to its familiarity, flexibility and cost-effectiveness. To stay relevant and stand out in a crowded inbox, consider these six guidelines for building a winning email marketing strategy campaign.
Email Marketing Strategy Tips
Develop and grow a good email list. Email databases naturally decrease by about 22 percent each year, so it is necessary to have a strategy in place to continually grow your list. Take the time to review bounced email addresses and update contact information when possible. Use segmented lists to send more relevant content to various audiences. Also, consider adding the offer of a white paper or ebook on your website, and require an email address for access.
Focus on the needs of others. Develop content that creates an emotional connection with audiences. People buy for one or more of six reasons: desire for gain, fear of loss, comfort and convenience, security and protection, satisfaction of emotion, and pride of ownership. Craft messages that leverage these reasons and emphasize the benefits of what you're selling.
Create compelling, relevant and attention-grabbing subject lines. Ask a question. Keep headers short, 50 characters or less, and use action-oriented verbs whenever possible. Writing headlines sounds easy, but it isn't. Create multiple subject lines and ask associates for feedback. Most important, make sure the content that follows delivers on the promise provided in the subject line. If you don't, you will lose credibility and lose subscribers.
Include a call to action. Make it clear and simple… and free if possible. For example, encourage readers to download a white paper, sign-up for a newsletter, request a complimentary consultation or enter a contest. Keep forms short and simple, and collect only the most important information. If forms are too long or detailed, readers may not complete them.
Promote brand consistency. Make sure the design of your emails represents the image you want to portray. Colors, type fonts, logo placements, taglines, mission statements are all important. Most of all, use spelling and grammar checks to ensure error-free content. It demonstrates your professionalism and commitment to quality. In the end, remember you never get a second chance to make a good first impression.
Measure engagement and tweak your campaign. One of the greatest benefits of an email marketing program is the fast and comprehensive feedback available about reader engagement. Typical metrics include bounce, open and click-through rates. Consider additional measurements such as forward/share, conversion rate (completed desired action) and revenue per email sent.
Customer-Centric Email Marketing Strategy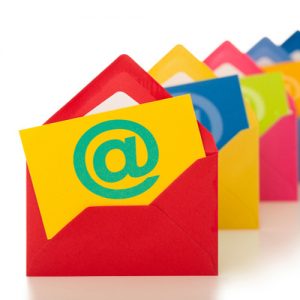 Email is an essential communication platform for today's marketers. Easy to use and cost-effective, email marketing strategy campaigns provide an excellent way to learn what your leads and customers want from you. Focus on customer-centric messaging and deliver relevant messaging to targeted lists. When you create a successful email marketing program, you build relationships, enhance credibility, boost brand awareness, and grow the bottom line.