Here are just a very few of the reading, writing and publishing stories that made news in 2009: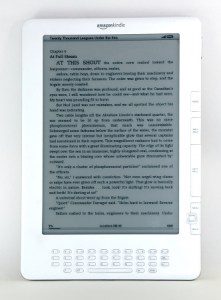 Amazon.com says sales of its Kindle e-book reader are astronomical…but doesn't provide any data to back up their claim. Meanwhile, Barnes and Noble released a competitor, the Nook, and Sony has its own line of readers.
On a similar note, top business and motivational author Stephen Covey moved the e-book rights for "The 7 Habits of Highly Effective People" and "Principle-Centered Leadership" from traditional book publisher Simon & Schuster to Amazon.com.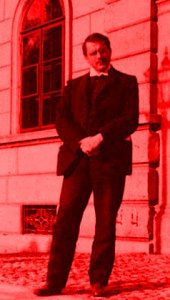 Carl Jung's mysterious "Red Book," a long-hidden, leather bound tome containing illuminations and calligraphy that reveal the inner workings of the famous psychologist's mind, was published in October.More than 15,000 people in the newspaper industry lost their jobs in 2009, according the blog News Cycle.
The 108-year-old Editor and Publisher, the #1 journal covering the newspaper industry, announced it would stop publishing. Or will it?
Facebook announced in September that it had a cash-flow positive second quarter and had signed up its 300 millionth user.
Twitter, the super-popular form of mini-communication made famous by Ashton Kutcher and pro athletes, has stopped growing.
Walter Cronkite, the long-tenured CBS news anchor famous for his emotional coverage of the JFK assassination and his signature sign-off, died in July.
Twitter proved invaluable in the effort to report on the protests in Iran over the summer after the Tehran government shuts down official media sites.
Self-publishing grew in 2009, with at least one New York Times bestseller starting out as a self-published book. Similarly, venerable Getty Images has turned to the amateur image hosting site Flickr to help dig up new and exciting photographs and other images with its Flickr Collection.
A study in the UK determined that sending text messages while driving a vehicle is more dangerous than driving drunk.
The US Postal Service, socked with a double whammy of recession and increased use of e-mail, lost $3.8 billion last fiscal year and faces even more challenges ahead.
And here at TPS, we published over 100 articles in print and online publications, wrote a marketing column for a leading B2B magazine and helped three clients complete the writing and editing of their books. Happy New Year to you and yours!