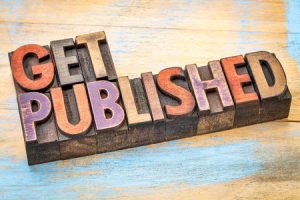 Academicians have long recognized the value of publishing. In fact, having a book or series of scholarly articles published was often a requirement for tenure. Hence, the term "publish or perish" became a prominent theme that characterized the need to continually publish to advance one's academic career.
In business, getting published is important for even more reasons. Here's why.
Importance of Getting Published
1. It positions you as an industry expert or leader. The more often you author books, papers and articles, the more credibility you have. Others will look to you as a competent resource to address industry challenges, solve problems and provide market insights. In fact, getting published in well-known media outlets is universally recognized as an endorsement or seal of approval.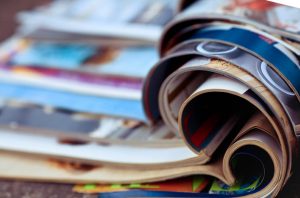 2. It creates a competitive advantage. The more often you are published in magazines, journals, newspapers and media outlets, the less likely others are to share that space. Therefore, increasing the frequency of getting published can represent a key corporate strategy and way of distinguishing yourself from the competition.
3. It builds corporate enthusiasm and supports ongoing education. When you share your published articles internally, it makes others feel proud that they are part of an known and respected organization. Additionally, sharing published pieces with employees helps them better understand marketplace challenges and solutions. Then they can become ambassadors and share your insights and thought leadership with other stakeholders.
4. It reinforces marketing initiatives. Marketing today does not occur in a straight line or in a vacuum. Rather, marketing initiatives need to be integrated and consistently implemented. For example:
•  When executives publish articles, how are they used?
•  Are they posted on the company's website?
•  Are they distributed throughout the organization?
•  Does the sales team send them to prospects and customers?
•  Are articles repurposed as blogs, white papers, case studies and email campaigns?
•  Are they used at tradeshows or other corporate events?
   These are just some of the ways to capitalize on getting published.
5. It generates leads and makes the sales job easier. People don't do business with companies they don't know and don't trust. The more often your name is seen in print or online, the more visibility, credibility and name recognition you will have. That means that when salespeople reach out to prospective customers, the more likely it is that others will recognize your company name and be open or receptive to the sales call.
Become a Recognized Expert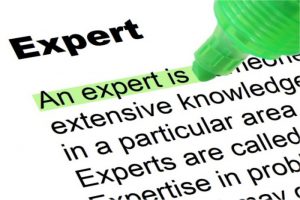 To increase credibility and visibility in your marketplace, become a recognized expert. One of the best ways to accomplish this is by becoming a frequently published author. Blogs have leveled the playing field, giving virtually every businessperson the opportunity to be published. However, to make a serious impact, both for your organization and career, it is important to be published in the outlets that your peers, customers and prospects turn to for expert advice and real-world solutions.