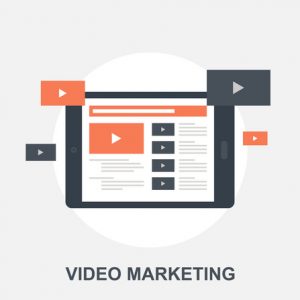 Video marketing is hot. It's dynamic, engaging and delivers brand messages in a meaningful and memorable way. In fact, according to a 2015 survey, "75% of marketers are creating custom videos for their target audiences." As the use of video marketing expands in B2B and B2C markets, use the following five suggestions to take advantage of this powerful medium.
Video Marketing Tips
1. Know when to use marketing videos. Videos can be used to introduce a new product or service, to share customer testimonials, to broadcast interviews with industry thought-leaders, to post blogs, to supplement static or traditional advertising, and to educate consumers or end-users. Do not use videos in place of a live sales presentation.
2. Keep videos short and interesting. The ideal marketing video should be two to three minutes in length. Beyond that, you'll lose audience interest. The exception here is if you are posting a radio or television interview with an industry executive. The credibility and quality of the interview can justify a longer length. Additionally, when producing video content, rely heavily on eye-catching graphics and other visual images. Do not use a video for complex training or to completely replace the classroom experience.
"Great marketing starts with great stories. Be unique, inspire, and connect." – @MarketingProfs
3. Use professionals to produce your videos. If you have an internal team of video-
production talent including script writers, directors, cameramen and set-design experts as well as your own studio, that's great. Most companies do not have that expertise in-house. To find the right talent, ask for referrals and make sure you check references. Remember to focus on customers' needs and challenges in order to build relationships. Do not forget to include a call to action.
4. Promote your videos. The first couple of days are critical to generate interest, enthusiasm and views. Make sure you send your video links to your customers, prospects, friends and associates. In addition, reach out through traditional public relations channels as well as through social-media platforms. Reference and share your videos in your other marketing initiatives. Do not produce videos and expect them to sell themselves without help.
5. Create a schedule and track the results of video marketing. Just like companies need to determine the ideal frequency for press releases and other forms of marketing communications, the same is true for video. Plan the frequency and video release dates to coincide with the company's special events. Metrics to be considered include play rate, watch rate, social shares and conversion rate. Do not create videos without measuring their true impact.
Go Beyond the Written Word
In marketing, there are times when the written word simply isn't enough. Video marketing has become a vital part of a digital marketing strategy, and this medium will continue to expand over time. When done right, videos are an effective marketing tool that boost brand awareness, enhance visibility and credibility and increase sales.